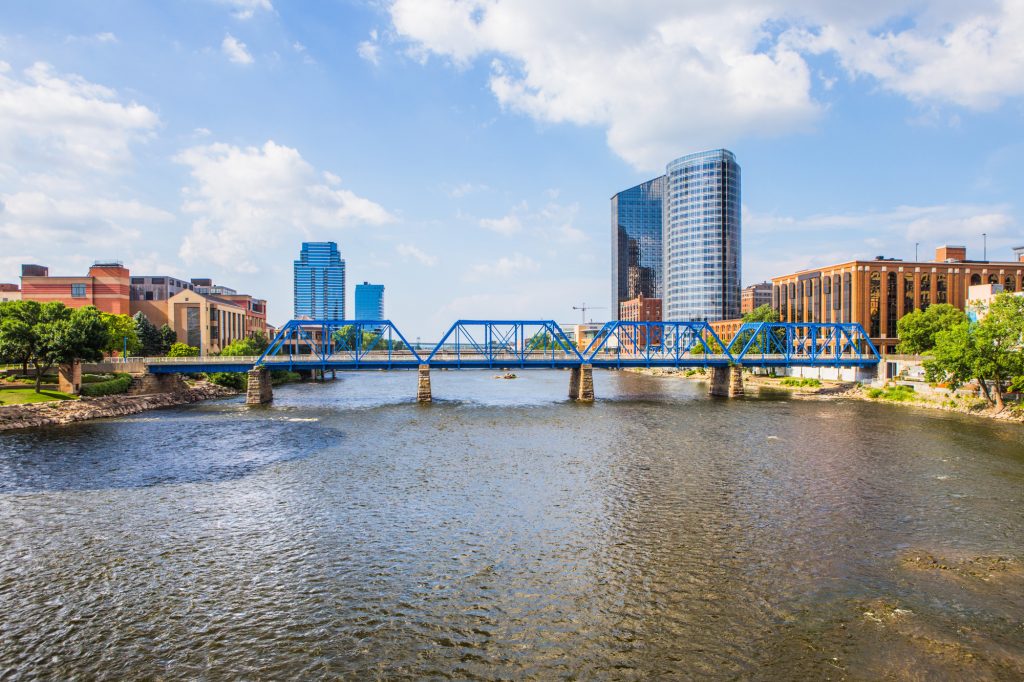 In 2019, 545,602 people were arrested for weed-related crimes. That is almost 1,500 arrests every day in the United States for growing, selling, or possession of marijuana.
The laws regarding the legality of marijuana vary from state to state, and it is important to know the penalties for marijuana for where you live.
Is marijuana legal in Michigan? You've come to the right place for the answer to that question and so much more.
Continue reading to learn all about the legality, rules, and penalties of marijuana in the state of Michigan.
Is Marijuana Legal in Michigan?
The simple answer to this question is, yes, Marijuana is legal in Michigan. Both recreational and medicinal use has been approved by the state, with the sale of recreational marijuana legalized by Michigan in 2018.
This does not mean that there are no laws related to the possession, sale, or consumption of marijuana in the state of Michigan though. It is important to know what rules and regulations are in place in order to avoid violating them.
Where Can Weed Be Legally Purchased?
For patients that use medical marijuana, it is available from state-licensed dealers in the state of Michigan. The Michigan Regulatory Agency monitors these retailers and enforces Michigan weed laws.
For recreational use, marijuana is available from Michigan's adult-use marijuana retailers and establishments. These establishments are also regulated by the MRA.
Where Can You Consume Marijuana?
People over the age of 21 years old can consume marijuana either in the privacy of their own homes or in a private space. There are laws in place that prohibit using marijuana out in public spaces.
Using marijuana in your vehicle is also considered using in a public space, and is also illegal to do. Additionally, driving under the influence of marijuana breaks Michigan's laws regarding driving while intoxicated.
Another thing to note is that universities funded by the state of Michigan must adhere to having a drug-free campus. Marijuana possession or use on these campuses is illegal.
Marijuana Possession Laws
In the state of Michigan, you can possess up to 2.5 ounces of marijuana on your person and still be within the law. Additionally, the law allows you to possess up to 10 ounces of marijuana in your home.
If caught with 2.6 ounces to 5.0 ounces on you while in public you are guilty of a civil infraction and can face a fine of up to $500 for your first offense. More than 5 ounces leads to a misdemeanor offense.
Marijuana Distribution and Sale Laws
When it comes to the sale and distribution of marijuana in Michigan, you are legally able to distribute up to 2.5 ounces without penalty as long as it was for free.
The distribution of amounts of marijuana between 2.6 ounces and 5 ounces is illegal of a civil infraction. Selling less than 5kg of marijuana is a felony offense in Michigan and you will face up to 4 years in prison.
Additionally, selling between 5kg and 45kg carries a penalty of up to 7 years in jail and a $500,000 fine. Selling over 45kg will have you facing up to 15 years in prison and a fine of up to $10,000,000.
Marijuana Cultivation Laws
For people who are interested in growing their own marijuana, that is legal in Michigan. There are some laws and regulations in place for cultivation that you need to be aware of.
For growing marijuana in Michigan, you are legally allowed to grow up to 12 plants for personal use without violating the law. Cultivating 12 to 24 plants is a civil infraction and you will be hit with a $500 fine if it is your first offense.
Growing more than 25 marijuana plants is a misdemeanor offense in the state of Michigan but carries no fine and no jail time if the offense wasn't habitual, willful, and for a commercial purpose, or there was no violence involved.
Marijuana Concentrates
The laws of Michigan also apply to marijuana concentrates. Marijuana concentrates can be possessed on your person but only in amounts up to 15 grams. Any amount over that is violating Michigan law.
Additionally, adults may gift small amounts of cannabis to other adults but are not allowed to sell cannabis without a proper license.
Medical Marijuana in Michigan
Patients can legally acquire medical marijuana through Michigan's Medical Marihuana Program. Patients must register and obtain an ID card that will grant them access to medical marijuana.
A patient that wishes to get a medical marijuana card in Michigan must be 18 years or older. If they have a primary caregiver they are also required to list that person on their registry.
A primary caregiver must be 21 years of age or older in order to be on the registry. They also cannot have any violence or drug-related felonies on their record, or felonies of any kind from the previous 10 years.
Some medical conditions that qualify a patient for the MMMP registry are:
Alzheimer's disease
ALS
Cancer
Crohn's disease
Glaucoma
Hepatitis C
HIV/AIDS
Nail-Patella syndrome
In order to apply, you need to be referred by a qualified physician who practices in the state of Michigan. From there, the patient fills out the paperwork and submits it along with the physician's certification and proof that you live in Michigan.
Any patient that receives registry ID is allowed to grow, possess, or buy medical marijuana in the state of Michigan.
Arrested for Marijuana-Related Offenses?
So, is marijuana legal in Michigan? Though recreational and medical marijuana are both legal in the state of Michigan, the possession of too high an amount of marijuana is still illegal.
So is operating a vehicle under the influence and public consumption. Selling marijuana also violates state law, as does growing too many marijuana plants.
If you have been arrested or cited for marijuana-related offenses, get a free consultation today with a Michigan marijuana lawyer.