Police in Flint are "cracking down" on pants wearing styles. According to the Michigan Free Press, you can face criminal disorderly conduct or indecent exposure charges and jail time for your attire.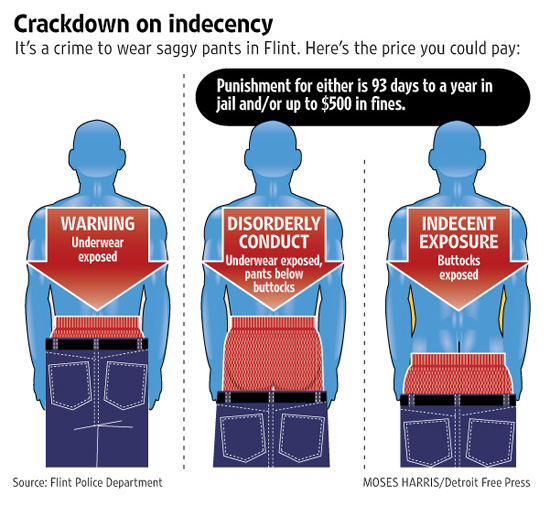 Police conduct gone too far? It is certainly an example of how broadly the charge of disorderly conduct can be interpreted under Michigan law. Is wearing you pants low with underwear exposed truly causing a "public disturbance"? It is certainly an arguable point in court.
And with this type of dress style extremely commonplace, it is hard to see how the average person would really be disturbed by this anymore.