Marijuana possession may be against state law in Michigan and against federal law throughout the country, but municipalities here are taking control of the War on Pot and decriminalizing cannabis one county and town at a time.
Several communities have collected enough signatures to allow voters to determine whether to decriminalize or legalize pot in August or November. And with Detroit, Lansing, Ferndale, Grand Rapids, Flint, and Jackson already making the change last year, the state seems to be taking a piecemeal approach to all-out legalization.
CBS Detroit reports the following communities will soon be voting on the fate of marijuana: Oak Park, Utica, Hazel Park, Onaway, Port Huron, Harrison Township, Saginaw, East Lansing, Mount Pleasant, and Benzie County.
Petitions in each of these communities collected the thousands of signatures needed to put measures on local ballots.
Tim Beck, co-founder of Safer Michigan Coalition, and the one who started the petition drives says "The state of Michigan is ripe for change."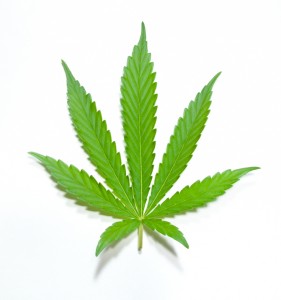 The petition, seemingly duplicated from town to town, would allow adults age 21 and older to possess up to one ounce on private property without risking criminal prosecution..
The intent of this Safer Michigan Coalition is to put on those local ballots this issue and let the voters decide yay or nay," said WWJ Lansing Bureau Chief Tim Skubick. "This is part of a strategy to basically pick off, town by town, this issue to send the message to lawmakers that they ought to do this statewide. They have not done that so far. That's why this coalition is taking a town by town approach."
In other words, if lawmakers aren't ready to do it at a state level, the people will do it town by town and county by county.
"We've had 14 local ballot initiatives in Michigan in the last decade and all of them have been successful," says Rick Thompson of Americans for Safe Access. "This has been a trend going on for quite some time. The populace is way ahead of the legislature in terms of acceptance of marijuana use."
Local advocates make no bones about their ultimate objective—full legalization.
"The end goal would be full legalization and regulation of medical and recreational use of marijuana," said Brandon McQueen, who led the petition effort in Mount Pleasant.
Changing laws across the state could make travel interesting for people who choose to possess marijuana. Though one town may allow the possession of up to one ounce, the next town over could enforce marijuana possession laws with vigor. The bottom line: know the laws and be careful.