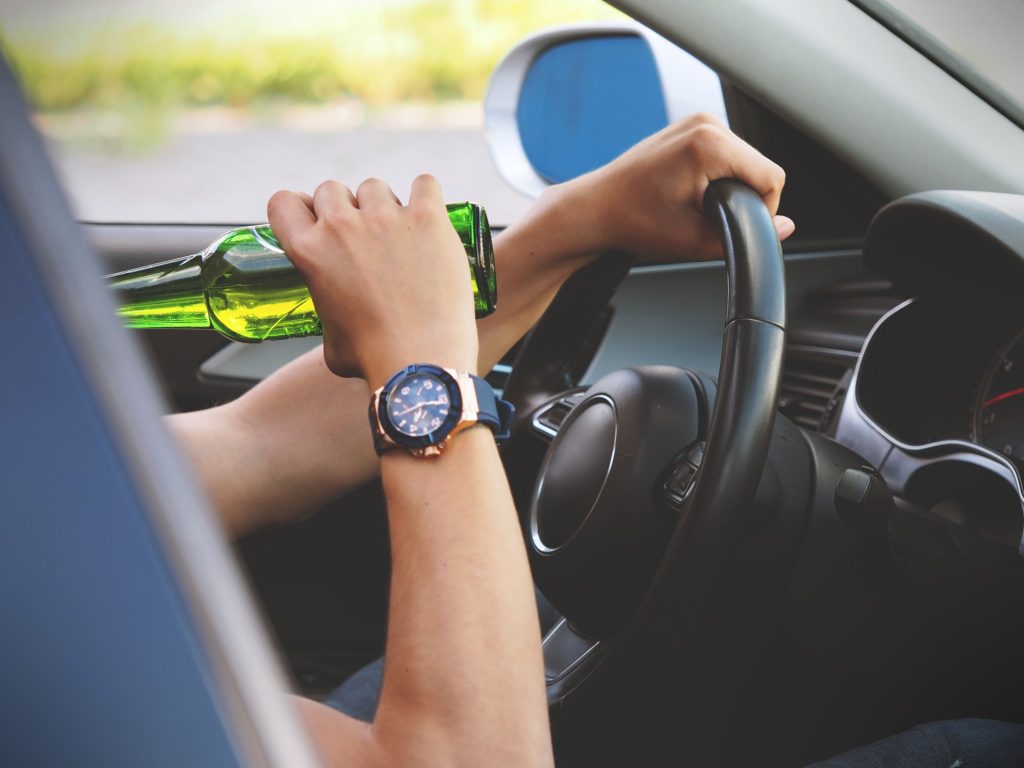 Are you facing a second DUI offense? There's a new law in Michigan imposing harsher penalties on repeat DUI offenders.
In many cases, multiple DUIs result in a mandatory jail sentence. Besides jail time, you could deal with a license suspension, heavy fines, insurance cancellations, among other penalties.
The best way to reduce punishments is to hire a DUI attorney. They can tell you what to expect as a two-time offender. They can also use various loopholes to your advantage.
This article will explain how you can respond to a second-time DUI offense. Read further to know more.
Second DUI Classification
Two DUIs will result in a misdemeanor charge. Misdemeanors cover minor crimes, but they will stay on your record forever unless you petition for an expungement. If the second DUI occurs within seven years of the first offense, a court could sentence you to jail time ranging from five days to a year.
A new law can impose harsh punishments on second offenders in Michigan for 2021 and beyond. Under the new law, a DUI for the second time within 10 years will classify you as a repeat offender. This classification allows a judge to sentence you to harsher sentences.
Example: Under the new law, you could receive a mandatory sentence of 12 months and a fine of $2,300. Plus, your license could be suspended from anywhere between 90 days and three years.
The sentence will depend on the nature of the case and your criminal history. However, expect to spend some time in jail, as a second offense DUI in Michigan usually triggers a mandatory sentence.
Additional Penalties
You could face the following penalties:
Large fines
Court fees
Community services (between 30 to 90 days)
One-year revocation of your license
Installation of a breath alcohol ignition interlock device (BAIID)
Cancellation of your insurance policy
An insurance company could cancel your policy if you're deemed a high-risk policyholder.
The SR-22 Mandate
Insurance companies frown on consecutive DUIs, fearing you'll get into an accident and cause major property damage. Health insurance companies can cancel your policy as well.
Another DUI offense may warrant an SR-22 requirement. An SR-22 certifies that you're meeting Michigan's minimum auto insurance requirement.
To get an SR-22 certificate, you must find an insurance company that offers it. When you find the right carrier, an insurance rep will send you an SR-22 certificate.
You must maintain continuous coverage to avoid license or registration cancellation. The SR-22 period usually lasts for three years. If you fail to maintain coverage, the insurance company will notify state authorities.
The BAIID Mandate
You may be forced to install a BAIID if you have two DUIs within the past seven years. You must pay for the cost of the device and the installation. Installation fees can range from $100 to $200. Monthly rental fees usually amount to a range of $70 to $100.
A BAIID measures the amount of alcohol on your breath from the dashboard. Before starting the car, the device requires a breathalyzer test.
If you fail the test, the car won't start. Additionally, the device will require multiple tests while the engine is running. A BAIID is usually necessary if the state has restricted your driving privileges.
You must keep the machine in your car for at least a year. After the term is over, you can uninstall the device, and you'll get your full driving privileges back.
The Solution
If you're facing a DUI more than once, invoke your right to remain silent throughout the process. You don't have to talk to investigators.
The only person that you should talk to is your attorney. If you must go in for questioning, have a lawyer by your side.
If you're facing a mandatory sentence, an attorney can still advance your interests. A mandatory sentence may be inevitable, but your attorney can work with prosecutors to reduce the sentence.
In other cases, defense attorneys can find loopholes that can reduce second-time DUI offenses to first-time classifications. However, this strategy depends on the case details. Perhaps your lawyer can exploit any flaws in the case itself.
That's why it's important to hire the best attorney available. Hire an attorney with experience in DUI cases. Look for an attorney who has won DUI cases previously.
Lawyers without DUI experience may not know how to exploit loopholes that may be available. Therefore, you could receive a longer sentence.
Legal Representation for Additional Penalties
Your lawyer can also help you with additional penalties, such as a license suspension. They can help you get your driving privileges back sooner rather than later.
If you're dealing with an SR-22, attorneys can explain the entire process. They'll be useful assets in case you encounter any complications with SR-22 certification.
For example, you may struggle to find an insurance company that will approve your application. An attorney can help you find an appropriate carrier.
Lawyers are also beneficial if you have any issues with BAIID requirements. You still have rights if you're subject to BAIID restrictions. Attorneys can also provide options that can work in your favor.
The Consequences of a Second DUI Offense
A second DUI offense can carry up to a year in prison. Michigan has a new law imposing a minimum one-year sentence for repeat offenders.
In addition to jail time, you could have your license revoked or suspended. You may also be required to obtain an SR-22 certificate or a BAIID.
Regardless of the circumstance, an attorney can increase the odds of a case victory. They can get the charges reduced or help you avoid jail time altogether.
Want to know the difference between a DUI and an OWI in Michigan? Click here to learn more.